Description
Refined Colour Purity
Nano Colour delivers a stunning visual experience with NanoCell technology
that enhances the purity of colour using about 1nm nanoparticles.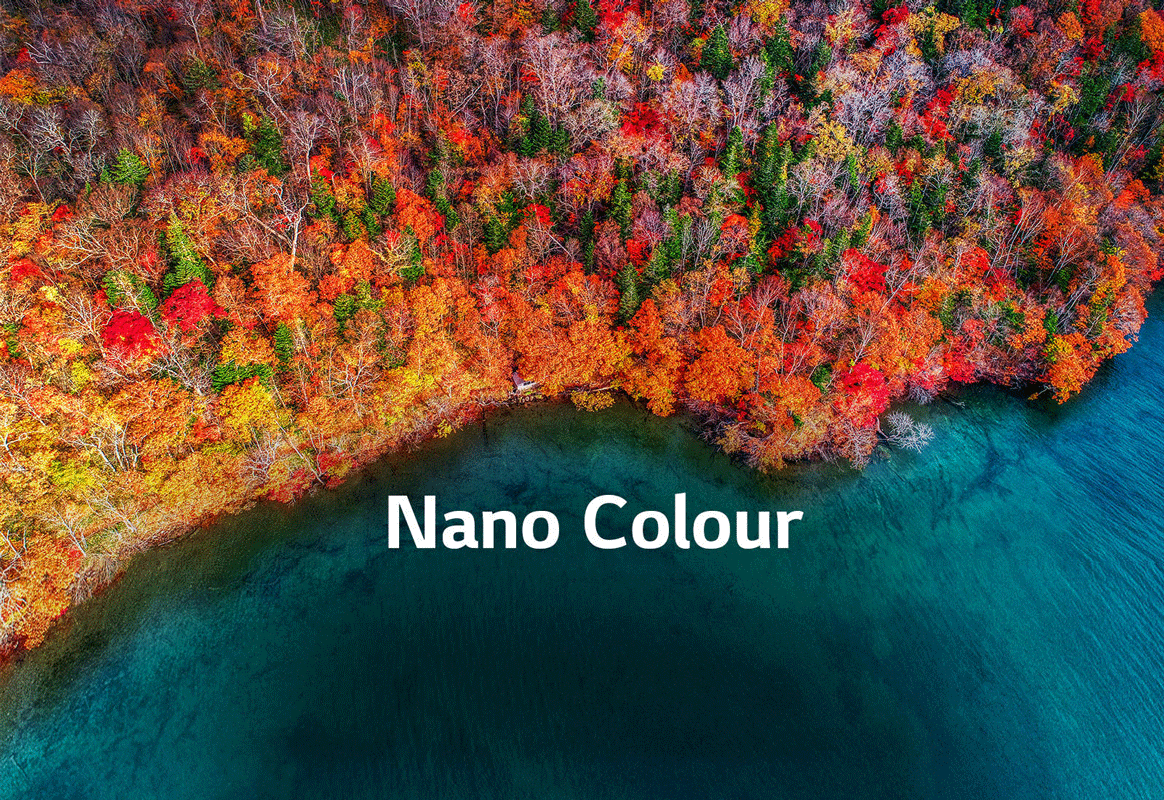 Reveal Pure Colours with NanoCell Technology
Pure RGB colours are the key to realistic picture quality. NanoCell Technology applies
nanoparticles that purify colours by filtering out dull colours and enhancing the purity of the RGB spectrum.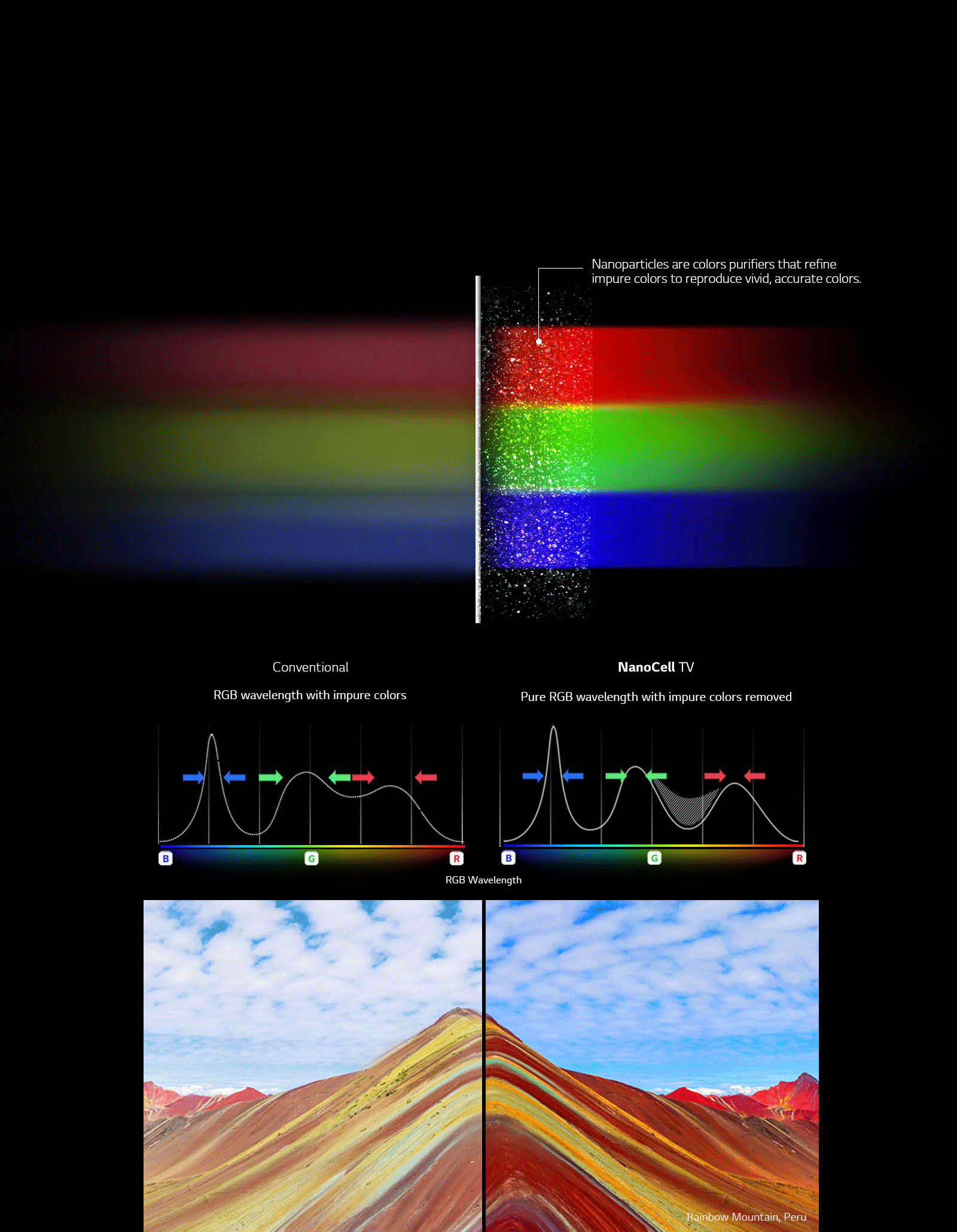 Intense Contast with Full Array Dimming
Deeper black adds depth to all colours. Experience superb picture quality created by impressive colours of NanoCell TV.