Description
Double Down
TWIN CONTINUOUS CAST™ ALLOY BASS ENGINES
To produce our highest output single-box solution, we doubled up on the Continuous CastTM Alloy Bass Engines that bring critical acclaim to Serie S, altering them slightly for this twin front-firing configuration. These twin actives are responsible for 212/SE's incredible speed and tactility. Our Continuous CastTM Alloy Cones reduce moving mass while maintaining rigidity, producing far more speed and precision than prior designs. These twin long-stroke 12″ bass engines, partnered with (2) matching 12″ passives provide the speed quality of a REL with a power never felt before. This combination offers the driven surface area of twin 17" drivers in a cabinet just 16" wide.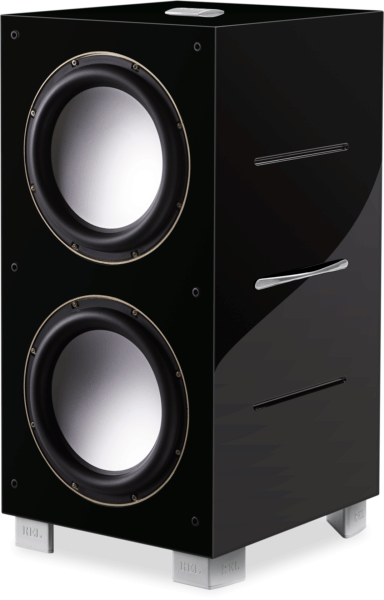 Sound Beyond Its Size
DUAL CONTINUOUS CAST ALLOY PASSIVE RADIATOR
The 212/SE uses two matching Continuous Cast Alloy passives that are stiff, lightweight and incredibly well behaved. Our approach to passive design results in performance more akin to a variable ratio driver size – as more power and deeper bass is demanded, the passive comes to life, gradually expanding the capabilities of the active engines. The down firing passive produces deep, floor-crawling bass that makes a room shudder. Mounted above the amplifier panel on the rear is the second passive. This unit produces wrap around "atmospheric" bass that adds air and shimmer to the sound. Coupling with either the rear wall or the rear corner of a room allows for bass to develop exceedingly long wavefronts and adds an ease and effortless quality unique to single-box designs.