Description
Cyclonic filter
The Cyclonic Filter is much more convenient to control the amount of dust accumulated, allowing you to empty the accumulated dust directly from the handle when you decide it.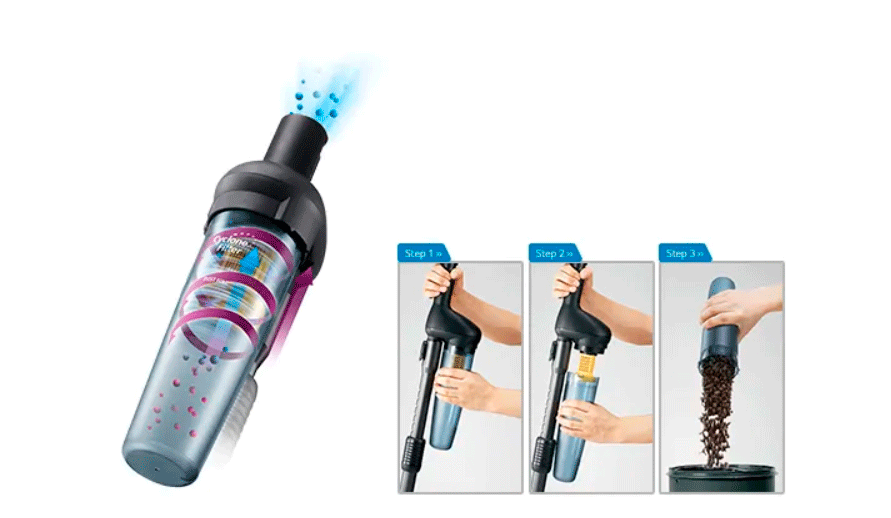 Make time to wipe quiet
Imagine being able to listen to music as you wipe or clean on the lower floor while your children are asleep quietly upstairs. The low noise construction and the Silencio Plus brush help reduce noise to just 75 decibels – quieter than a simple phone conversation! Also, you will not hear the annoying high frequency noise that can be caused by the airflow in a conventional vacuum cleaner.