Description
3-in-1 handle
Brush brush + Upholstery brush + Dust brush joined in one. The accessories on the handle allow you to control with your hands so you can clean anywhere without changing the brush at a time.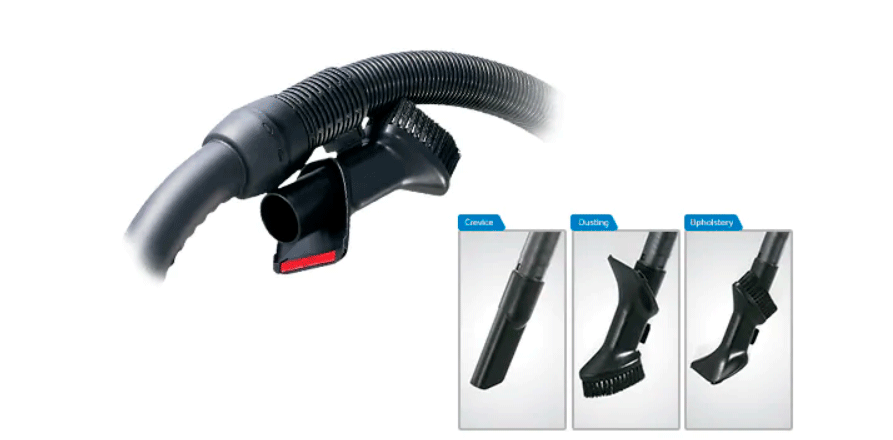 Make time to wipe quiet
Imagine being able to listen to music as you wipe or clean on the lower floor while your children are asleep quietly upstairs. The low-noise construction and the Silencio Plus brush help reduce noise to just 75 decibels – quieter than a simple phone conversation! Also, you will not hear the annoying high frequency noise that can be caused by the airflow in a conventional vacuum cleaner.