Description
Revolutionary QuickDrive ™ technology
Perfectly clean washing up to half as fast *
QuickDrive ™ is an innovative technology, thanks to which you will shorten washing time by up to 50% *, and energy consumption will be reduced to 20% *, without lowering the washing efficiency. The unique QuickDrive ™ drum is built from the main drum and pulsator – independently rotating back plate. Washing moves in different directions, thanks to which dirt is removed faster and more effectively. Specially contoured drum and additional nozzle shorten rinsing and spinning time, guaranteeing protection of fabrics and colors.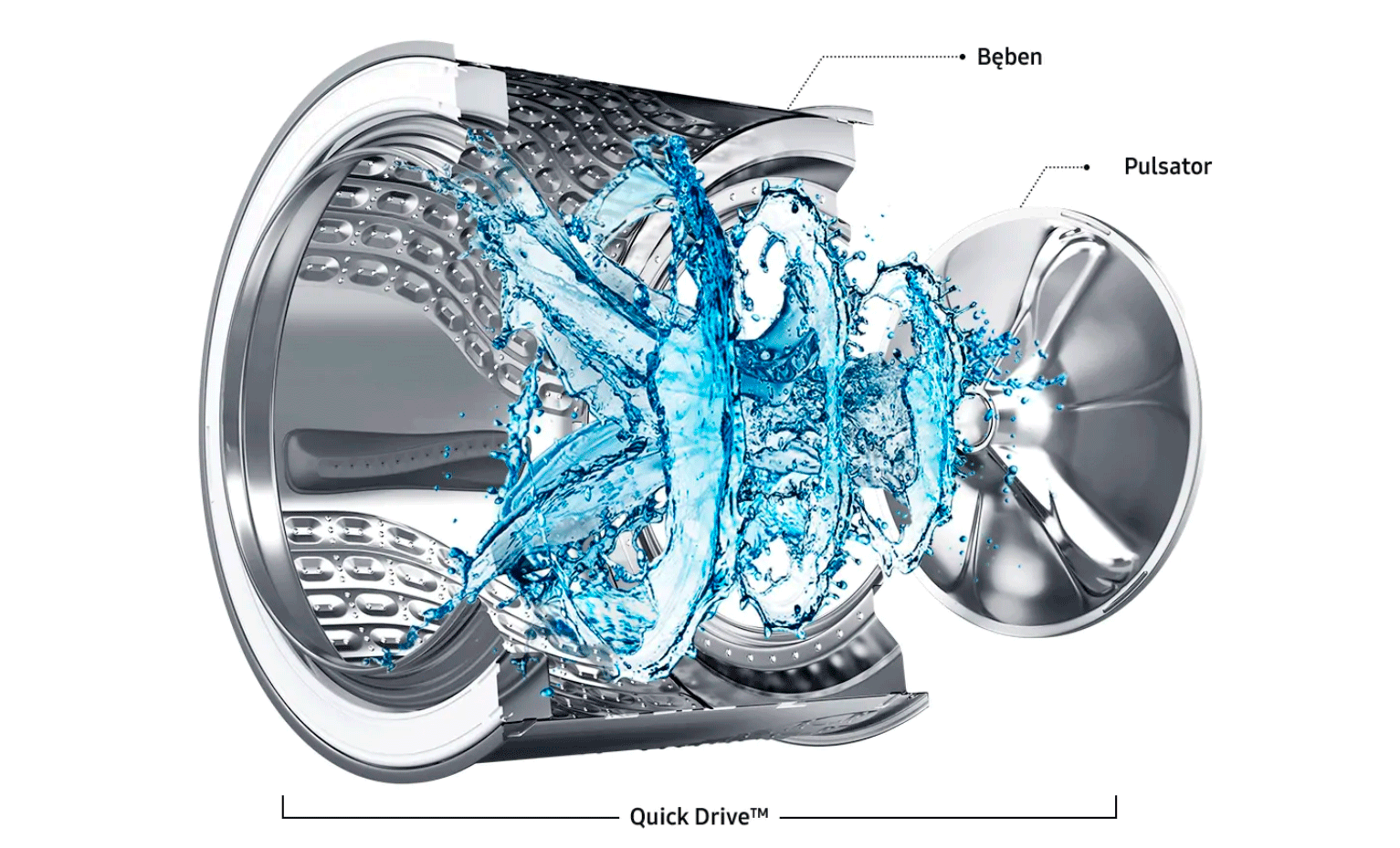 Effective washing at low temperatures
EcoBubble ™ technology has revolutionized the washing process thanks to the active foam, which effectively removes dirt even at low temperatures *. It also provides energy savings ** and fabric protection.