Description
More space in the same external dimensions
It has a larger internal storage space than a standard refrigerator with the freezer at the bottom, however its external dimensions remain the same. * Thanks to Space Max Technology ™ technology, a thin wall pipeline creates extra space inside without any loss of energy efficiency.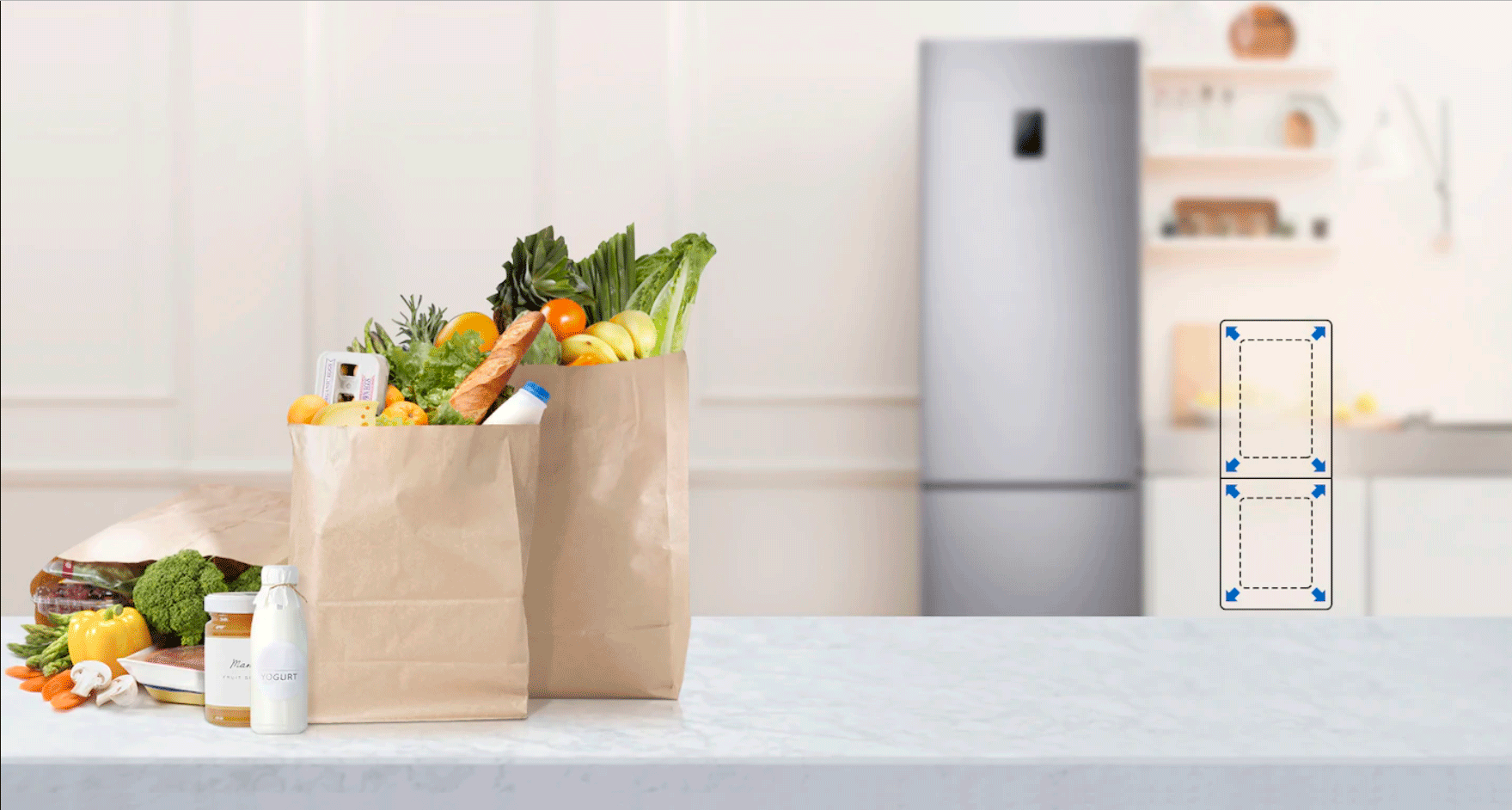 Uniform cooling everywhere
All-Around Cooling cools the entire refrigerator evenly. Cold air is fed through multiple ventilation holes at the shelf level to keep the temperature stable and the food to remain fresh.