Description
Ideal for saving and protecting the environment
You can protect your food and the environment at the same time. Samsung refrigerator uses 20% less energy than traditional models. Featuring innovative LED lighting, the refrigerator helps you save money by using energy efficiently.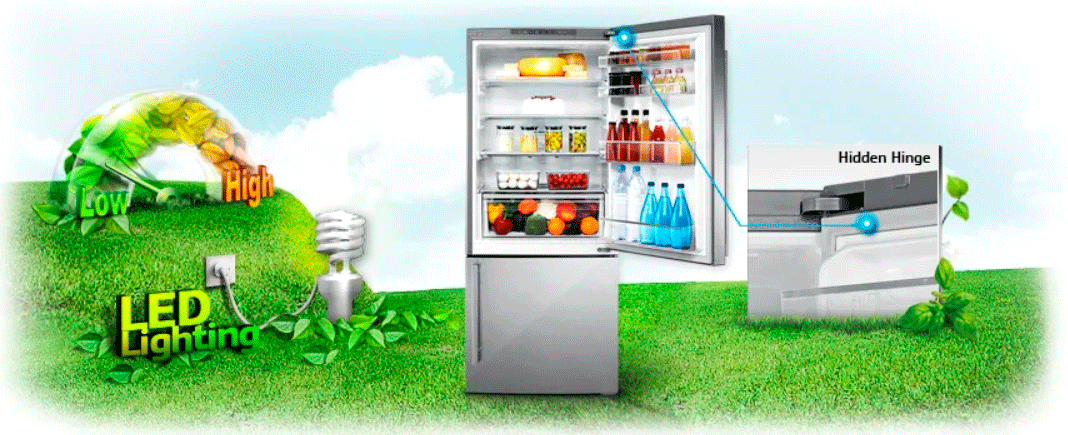 Intelligent sensor system
Designed to optimize the cooling performance of the refrigerator, the Intelligent Sensor System uses five sensors to monitor the temperature in your kitchen, the humidity level inside the refrigerator, and your usage habits, and then make the appropriate adjustments. There is a sensor that alerts you if the cover remains open for too long. Helps to make your food more fresh and save money.