Description
Juicy food
Twin Cooling Plus ™
Food remains juicy and fresh twice as long *. Twin Cooling Plus ™ technology optimizes the temperature and humidity in the fridge and freezer. Thanks to the independent air circulation, the fragrances do not mix and the food retains its natural aroma.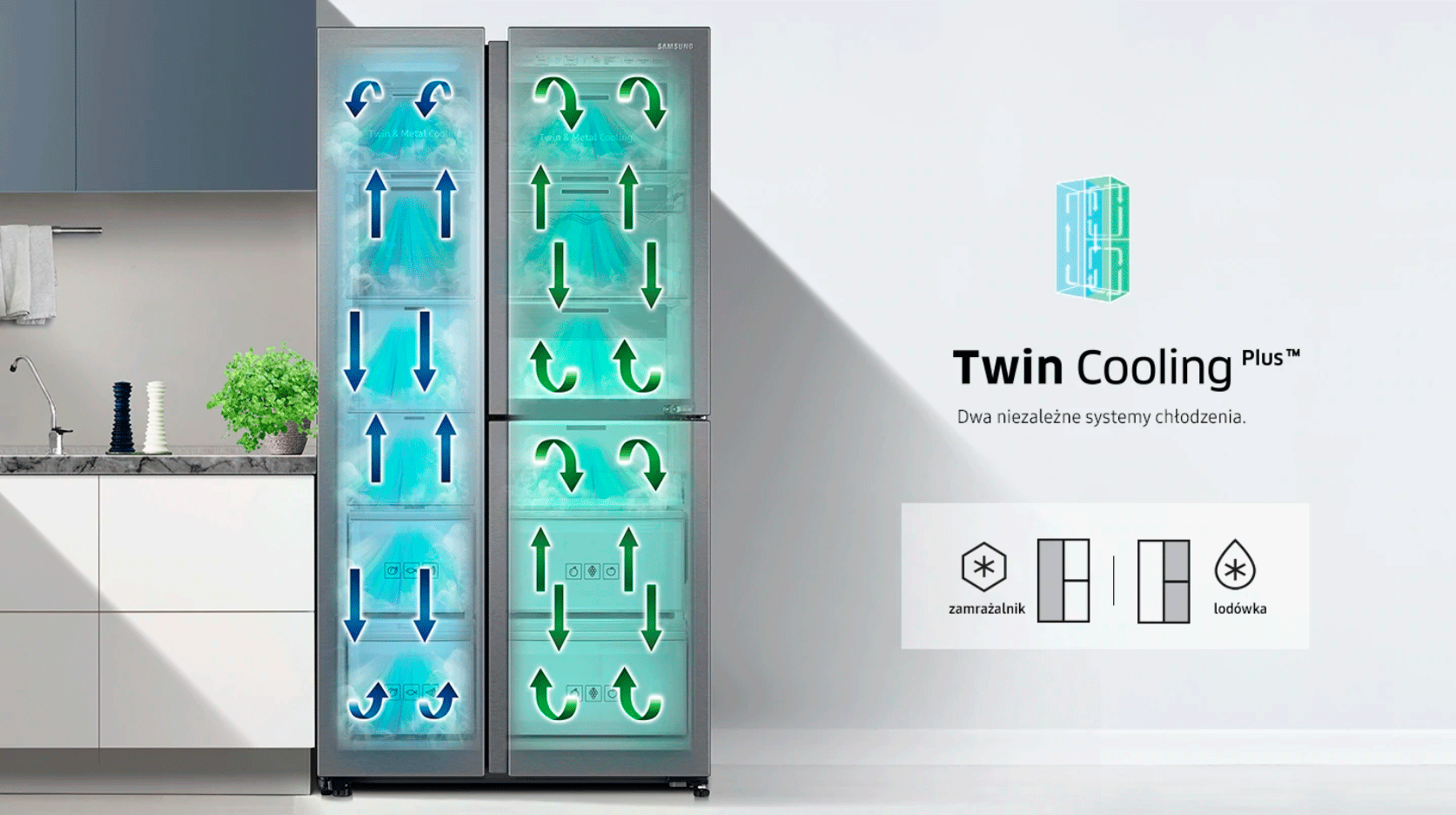 Maintains a constant temperature
Metal Cooling
Keep the products fresh even when you often open and close the refrigerator door. The metal finish of the back panel provides better insulation of the refrigerator and reduces temperature fluctuations inside.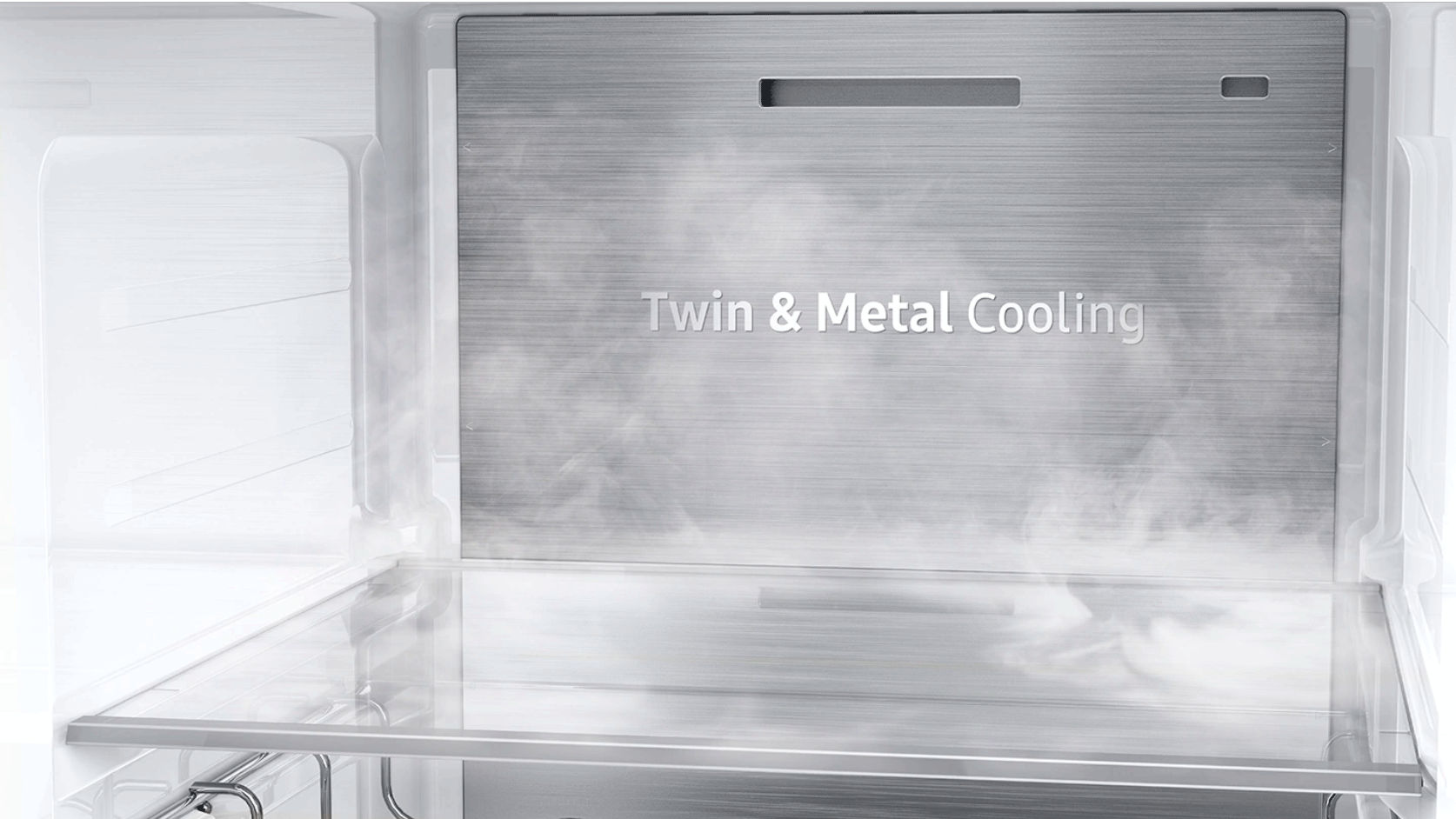 Retractable shelf – easy access to products
Easy Slide shelf
Removing the product from the back of the refrigerator often means having to overcome the entire obstacle course. Easily retractable shelf attached to the hinges with rollers enables better use of space and facilitates access to products, also allows you to quickly check what is on the back of the device.