Description
Humidity – Full freshness throughout the refrigerator
Twin Cooling Plus ™ creates a favorable environment for fresh food in the refrigerator with 70% * humidity, compared to 30% in a conventional refrigerator-freezer with freezer on top. Thus, the ingredients remain fresh for longer without withering.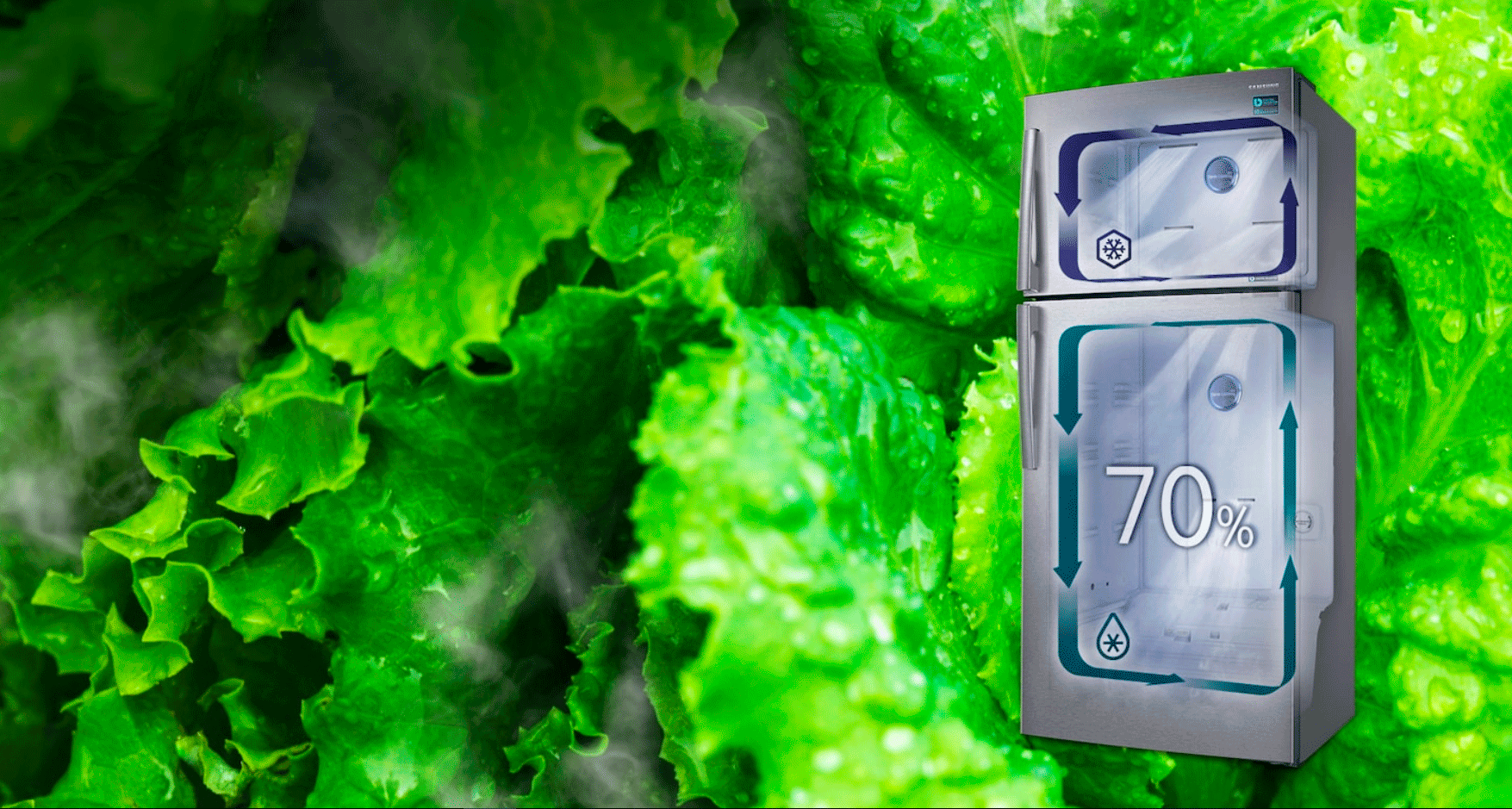 Delicious frozen food without odors
Twin Cooling Plus ™ cools separately maintenance and freezing, preventing unwanted smells from being frozen from the refrigerator to the freezer. Thus, frozen foods retain their original flavor.